Investing in music,
Investing in artists
In today's dynamic global music ecosystem, the role of the record label as the leading investor in music and partner with artists has never been more important.
Driving long-term creative and commercial success
Today's music landscape is more competitive than ever before. Every day, some 120,000 new tracks are uploaded to streaming services. So many talented artists across the globe are producing great music. Today's technology enables everyone to connect with fans around the world.
When artists choose to partner with a record company they benefit from the support of agile, highly responsive global teams of experts dedicated to helping them achieve creative and commercial success and building their long-term careers. They are a driving force helping artists achieve their vision, providing a broad network of supportive, creative professionals that nurture and develop artists, helping them cut through and connect with fans in the most compelling ways and at every step of their musical journey.
Record labels continue to play a crucial role as the leading investors in music, providing integral creative and commercial support to the artists that they partner with.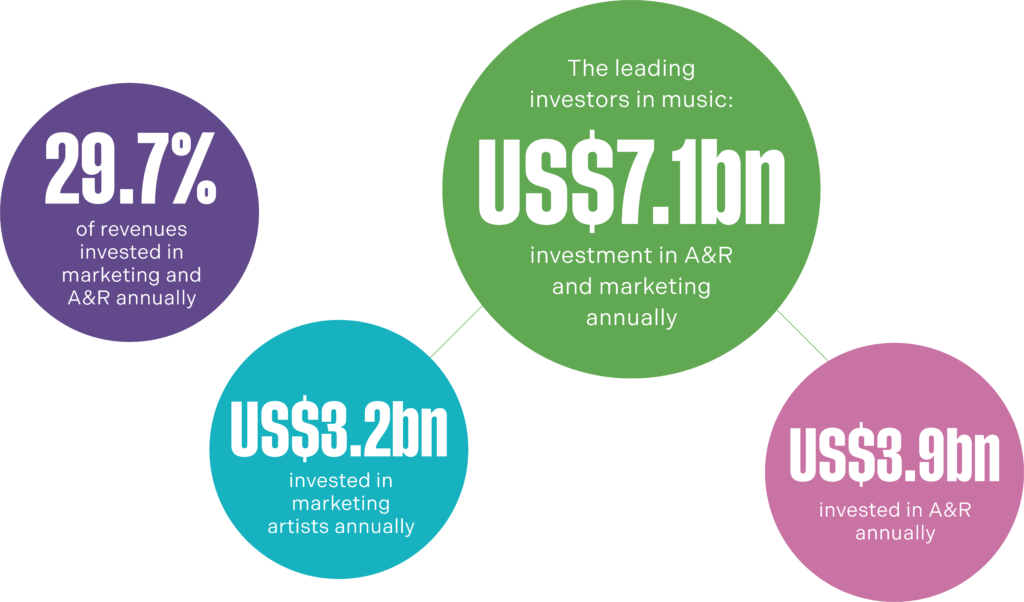 Today, new models and ways of releasing music mean that artists have more flexibility and choice in how they create and release their music than ever before, with an increasing number of opportunities to grow and diversify their sources of income.
In addition to the core recorded music and synch (advertising and in-film/TV use) activities, labels today offer artists opportunities to deepen their relationship with fans and expand their revenue streams in everything from merchandise, social media, podcasting and long-form film; to health and wellness, in-game content, livestreaming, brand partnerships and more.
Here is just one example of an artist's journey with a record label.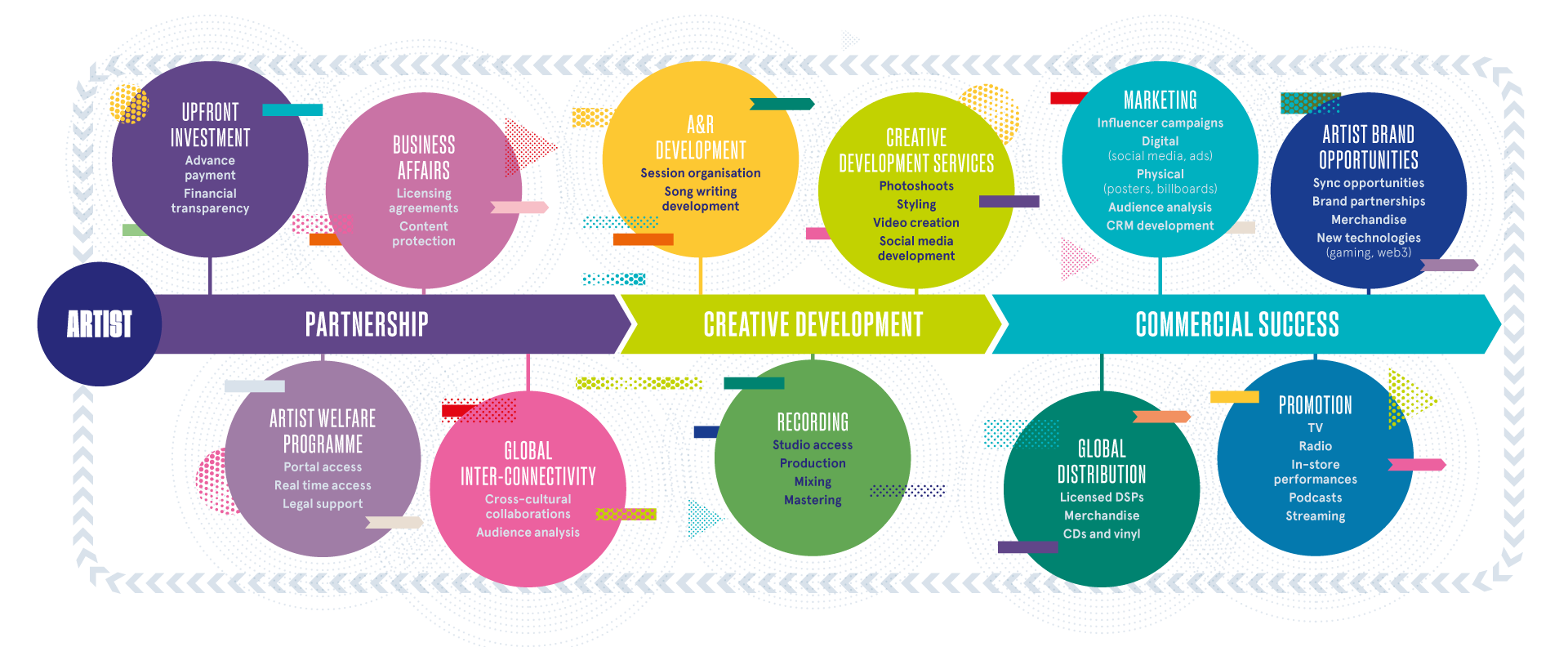 Click here to download the full poster
Explore more about our industry